Wednesday, April 14, 2021 / by Jane Lomas


On April 22nd, we celebrate Earth Day, originally started as a raising of public consciousness about air and water pollution.

How environmentally conscious are you? Take the Earth Day / environmental issue quiz and find out!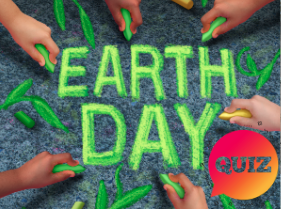 Question 1: Earth Day was created as a movement in response to
Dwindling bee populations

Partial meltdown of a nuclear reactor at Three Mile Island

Massive Oil Spill in Santa Barbara CA

Groundwater pollution from hexavalent chromium discharged by Pacific Gas & Electric (PG&E) in Hinkley CA

Question 2: The idea for a national day to focus on the environment came from:
Former VP Al Gore

Author Rachel Carson

Senator Gaylord Nelson

Greta Thunberg
Question 3: Throughout its history, Earth Day has only been supported by Democrats.
True or False

Question 4: By the end of 1970, the year of the first Earth Day, the EPA was created. Which of the following acts was NOT passed that same year?
Clean Water act

Clen Air Act

Marine Mammal Protection Act

Endangered Species Act
Question 5: What was the first book to set the stage for societal change in becoming mor environmentally aware?
Take it From Me: Life's a Struggle but You can Win, by Erin Brockovich

An Inconvenient Truth, by Al Gore

Silent Spring, by Rachel Carson

The End of Nature, by Bill McKibben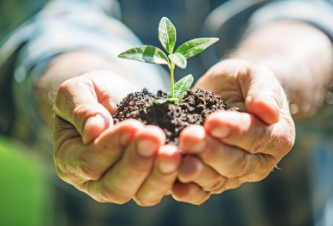 Answer Key:
1: C. What started out as a movement in response to a massive oil spill In 1969 in Santa Barbara CA, Earth Day was created to show support for environmental issues and to teach future generations about the need to protect our planet. Earth Day was inspired by the student anti-war movement. By transferring the massive anti-war energy and enthusiasm into a public consciousness about air and water pollution, it brought environmental protection onto the national political agenda.
2: C. Senator Gaylord Nelson, a US senator from Wisconsin. Senator Nelson announced the idea for a "national teach-in on the environment to the national media and marshalled the student movement. To insure college student participation, the date, April 22nd, was selected because it falls between Spring Break and Final Exams.
3: F. Support for the environment has never been just a partisan effort. The first Earth Day in 1970 was created as a bipartisan effort and the co-chair of the original teach-in was Republican congressman Pete McCloskey.
4: C. By the end of 1970, the Clean Air Act, the Clean Water act, and the Endangered Species Act had all been passed in a series of landmark environmental victories. The Marine Mammal Protection Act was not passed until 1972.
5: C. Rachel Carson's book Silent Spring exposed the dangers of DDT, the first broadly-used synthesized pesticide, to wildlife and human health. Public outcry following its publishing caused DDT to be banned in 1972. The impacts of her book did not stop there; the environment became part of the public consciousness and even today, 50 years later, people across the world are involved in the environmental movement.
How did you score? No matter – hopefully you learned a little about Earth Day and its origins and are inspired. Here are some suggestions - Pick up trash in your neighborhood. Make a commitment to reduce your food waste or electricity use. Organize an event in your community when we can meet safely. Plant a tree. Plant a garden. Help to organize a community garden. Visit a national park. Talk to your friends and family about environmental issues such as climate change, pesticide use, and pollution like single use plastics. Mother Earth is the only one we have. We need to keep our water (surface and groundwater), soil, and air clean, our wilderness wild, and do what we can to save her. The alternative is unacceptable.
"We need the tonic of wildness – to wade sometimes in marshes where the bittern and meadow-hen lurk, and hear the booming snipe; to smell the whispering sedge where on some wilder and more solitary fowl builds her nest, and the mink crawls with its belly close to the ground." ~Henry David Thoreau