Wednesday, February 24, 2021 / by Jane Lomas



Do you want the overconsumption and wastefulness of today to affect the lives or our children and children's children? Heck no! The definition of sustainability is meeting our own needs without compromising the ability of future generations to meet their own needs. Who doesn't want to be sustainable, right?
Not only can living a sustainable lifestyle be simple and easy, it can improve your sense of well-being and health. Sustainability does not have to mean sacrificing or doing without. A few simple tips and ideas for things to do at home can start you on the road to sustainability.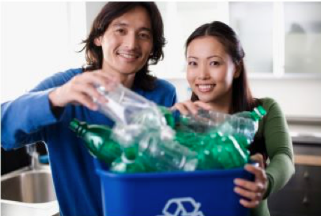 1. RECYCLE – the green recycle circle represents a circular and green economy. When we recycle, we reduce the continued need for raw materials. In addition, we preserve wildlife, rainforests and natural environments and do not deplete them of their virgin materials. Recycling reduces the harmful chemicals and green house gas emissions by the waste in landfills. Repurposing and recycling are easy actions we can all take.


2. START A ZERO WASTEKITCHEN – If you cook a lot, you generate a lot of peelings and kitchen scraps. Turn that and other green waste from the garden into compost so less goes to the landfill. This organic waste provides nutrition for new trees, fungi, fruit, and vegetables. Buy a compost bin and put the scraps in there. There are services that pick up your green waste if you do not have an outside compost area of your own. https://compostnow.org/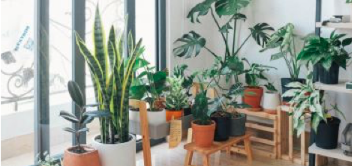 3. REDUCE INDOOR TOXINS – every day materials like paints, furniture, and carpets in your home off gas and contribute to indoor air pollution. You can reduce this by keeping your home well ventilated and opening the windows now and then. Got a green thumb? Another great way to eliminate indoor toxins is to grow indoor plants. https://www.hgtv.com/design/remodel/interior-remodel/10-best-plants-for-cleaning-indoor-air-pictures(Plants that Clean Indoor Air)
Lastly, when moving or updating your home, be sure choose paints, carpets, and furniture that are made from natural materials and are chemical-free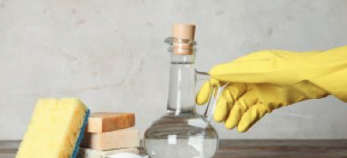 4. CLEAN NATURALLY – You don't have to use the harsh cleansers all the time. Until the COVID pandemic is over I would encourage you to continue to use disinfectant cleaners. Once that is behind us, there are natural ingredients like vinegar, baking soda, essential oils and lemon juice that are great multi-purpose cleaners and are good for the environment, work great, and do not kill your nasal tissue!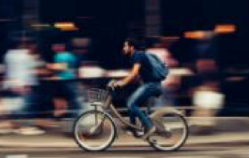 5. RECONSIDER TRANSPORT – Your vehicle is one of the leading contributors to greenhouse gas emissions. Consider your other options like ride share, the bus or train, or even walking or biking. By shifting your mode of transport you can reduce your personal emissions and environmental footprint.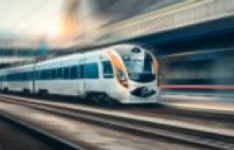 As you can see, there are simple changes you can make to your lifestyle that can make a difference. If everyone were to make small changes, the cumulative effect would be much greater that your individual changes. Keep it an ongoing, important conversation with kids, neighbors, and friends and let's get sustainable!